Zestaw Kabos Lakier Baza Top + Lampa F6 86W + Gratis
---
size chart
Print
Description
KABOS GELIKE + LAMPA 86W + GRATIS
Potrzebujesz hybrydy, która bedzie lagodna dla Twoich paznokci? Dobrze trafilas!
Linia Gelike zostala stworzona dla paznokci oslabionych, równiez po uczuleniach. Delikatna formula zapobiega przed dalszym uszkodzeniom plytki, a dzieki bogatej palecie bez problemu wybierzesz odcienie idealne dla siebie!
ZAWARTOSC ZESTAWU
> Lampa F6 LED/UV 86W - 1 szt, kolor losowy.
> Kabos Gelike Lakier Hybrydowy 5 ml - 1 szt, wybór koloru.
> Kabos Gelike Base Coat 5 ml - 1 szt.
> Kabos Gelike Top Coat 5 ml - 1 szt.
+ GRATIS!
> Wzornik na 20 kolorów - 1 szt, kolor losowy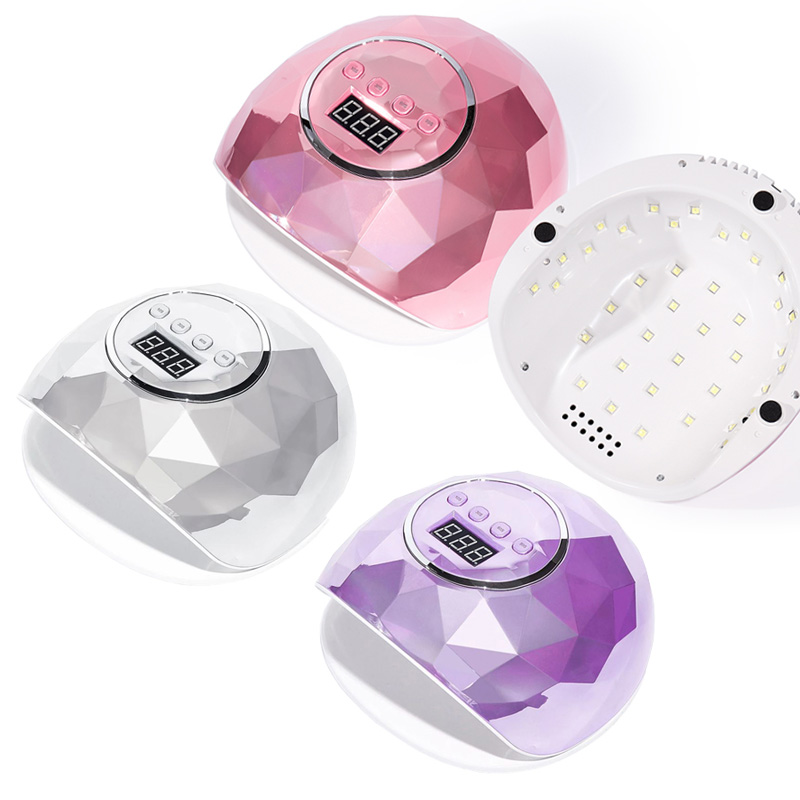 LAMPA DIAMOND F6
To profesjonalna lampa do stylizacji paznokci.
Dzieki mocy 86 W utwardza lakiery hybrydowe, zele, a nawet akrylozele w jedynie 10 sekund!*
Nie wierzysz? Sprawdz sama!
TECHNOLOGIA DUAL emituje fale o dlugosciach 365 oraz 405 nm, utwardzajac wszystkie preparaty dostepne na rynku.
MOC 86 W, na która sklada sie az 39 DIOD LED, co zapewnia niezwykle krótki czas utwardzania.
DUZA PRZESTRZEN WEWNATRZ LAMPY pozwala na wygodne ulozenie dloni klientki pod kazdym katem.
SENSOR RUCHU, dzieki któremu nie musisz pamietac o kazdorazowym uruchamianiu lampy recznie.
WYSWIETLACZ LCD pozwala na dokladne kontrolowanie czasu dzialania.
LOW HEAT MODE, czyli tryb szczególnie pozadany przy pracy z zelami i uszkodzona plytka.
DANE TECHNICZNE:
moc 86 W

39 diod LED

timer 10, 30, 60 sekund

tryb bezbolesny 99 sekund

wyswietlacz

sensor ruchu

zdejmowana podstawa

antyposlizgowe nózki

KOLORY: LOSOWY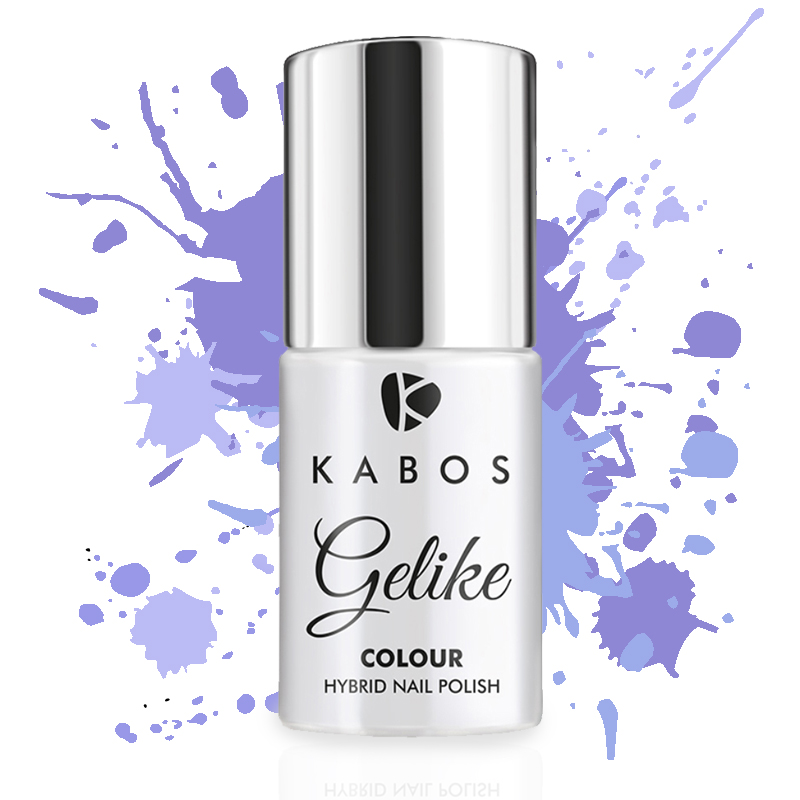 KABOS LAKIER HYBRYDOWY GELIKE
Gelike to linia idealna dla wrazliwej, problematycznej plytki takze po uczuleniach.
Lakiery to zrównowazone polaczenie cech lakierów tradycyjnych ze skladnikami swiatloutwardzalnymi. Dzieki temu sa one latwe w aplikacji, posiadaja lagodny zapach, nie sprawiaja trudnosci przy usuwaniu stylizacji, a do tego sa bardzo trwale.
To linia wprost stworzona dla osób chcacych wykonac manicure hybrydowy we wlasnym domu.
Pojemnosc: 5 ml
Ilosc: 1 szt
Kolor: do wyboru z palety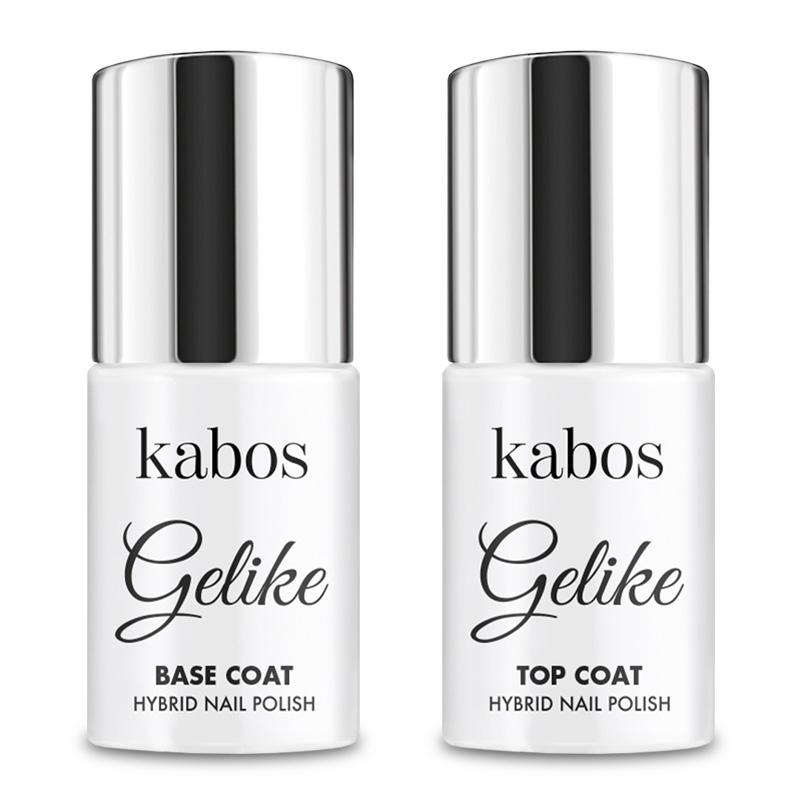 KABOS GELIKE BASE COAT
Lakier podkladowy, który doskonale wspólpracuje z plytka, dzieki czemu nie musisz jej matowic - wystarczy, ze odtluscisz ja cleanerem.
Przedluza trwalosc kazdej stylizacji, a konsystencja zblizona do klasycznego lakieru umozliwia aplikacje cienkich warstw. 
Tak jak pozostale produkty linii Gelike, baza ma delikatna formule bezpieczna nawet dla bardzo wrazliwych uzytkowników.
Pojemnosc: 5 ml
KABOS GELIKE TOP COAT
Zabezpiecza stylizacje przed przebarwieniami i zólknieciem, zapewniajac jednoczesnie niezwykly polysk.
Doskonale podkresla glebie kolorów i zabezpiecza manicure przed uszkodzeniem.
Pojemnosc: 5 ml
SZATA GRAFICZNA BUTELEK MOZE RÓZNIC SIE OD PRZEDSTAWIONYCH NA ZDJECIACH W ZALEZNOSCI OD PARTII PRODUKCJI.


KOLORY LAKIERÓW WYBIERZ Z PONIZSZEJ PALETY: